Our brands have a combined history of more than 750 years as the much loved choice for our customers' homes. Our ambition is to be a leading force in the global homewares category.
Investment case
Global brands loved around the world
The Group owns six major brands which are sold into over 80 countries around the world and have a combined history of more than 750 years.
We are committed to developing and expanding the reach of our brands, with particular focus on growing our digital marketing strengths.
Portmeirion Botanic Garden celebrated its 50th year in 2022 and Spode Christmas Tree, first launched in 1938, remains a perennial US market favourite
Online sales and capability to grow this channel
Our online channels have continued to experience significant growth. Reflecting the change in consumer behaviour to digital, we have invested heavily in our online platforms, fulfilment and capabilities.
We place strong focus on the growth of our own ecommerce, D2C for retail customers and building partnerships with distributors/retailers who have a like-minded approach to digital growth.
Strong operational capabilities
The Group maintains two factories in the UK, these factories made up 38% of the revenue generated in 2022, with the remaining 62% coming from sourced product sales. Product from our six global brands is shipped mainly via our distribution centres in the UK, US and Canada.
We continue to build capabilities and capacity in our operations including the finalisation of our mezzanine floor project at our main UK distribution centre to enhance D2C order fulfilment.
We have further investment planned for our D2C capabilities at our UK, US and Canada distribution centres.
Robust balance sheet and facility headroom to support growth
The Group maintains a robust strong balance sheet in light of external inflationary pressures and at 31 December 2022 had £17.4 million of headroom via cash and bank facilities available.
Inflation and disruption in supply chains meant there has been a working capital increase in the year, predominantly in inventories. We expect this to unwind in 2023 as supply chains normalise and inventory comes back into balance.
Reports and Presentations
Our reports and presentations are available on this website under Investors, Reports and Presentations. This includes presentations made to Institutional Investors on our interim and full year results.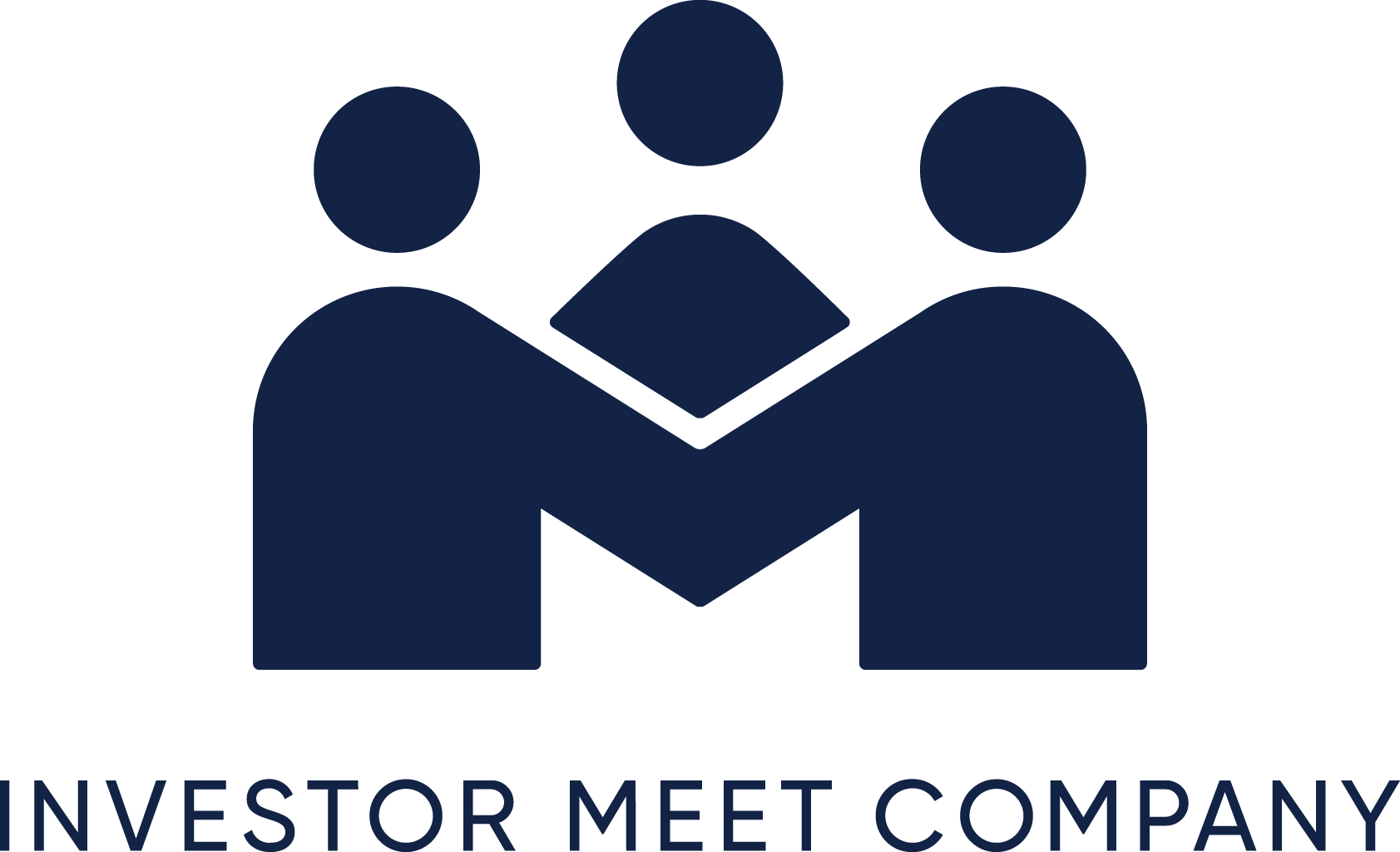 We take part in Investor Meet Company presentations thereby providing the same access to management to all shareholders as Institutional Investors have, regardless of the number of shares owned or where the shareholders is located. We encourage all shareholders or potential shareholders to register on the Investor Meet Company website at www.investormeetcompany.com. This is a free service and anyone can register, whether a shareholder or not. Once you have registered on the website, you go to your dashboard and type the company name in the search bar. Then simply click "Add to meet" on the company you want to meet. From this point forward you will be invited to every presentation the company holds on the platform, once that company is active. This will allow you to access Portmeirion Group presentations and any other company you are interested in and which has subscribed.
Strategic areas of focus
Our commercial strategy is focused on reaching more customers on more occasions through:
developing online sales channels;
building new markets and geography;
new product launches/new categories; and
leveraging our brands more effectively.
Our operating strategy supports our commercial strategy and is to build additional capabilities and increased efficiency/productivity in everything we do.
As a result, our twin financial goals are:
consistent and sustainable sales growth; and
improved operating margins, thereby converting sales more effectively into profit.
We have continued increased investment in these strategic areas despite the short‑term challenges of Covid-19, as we believe this will enable the Group to prosper in the long-term.
As a result, the strategic capabilities of the business have taken a huge step forward in the past eighteen months. We have significantly expanded our online sales and digital marketing teams and re-organised our core market and export sales teams to more effectively leverage our brands.
As we increasingly reach more end customers directly, we are able to build an ever stronger emotional affinity for our brands and products and get much improved feedback that helps us curate our ranges and design tomorrow's products more effectively.
We are heavily investing in automation in our factories and warehouses, building further capacity and efficiencies in production and increasing our drop ship online warehouse fulfilment capabilities.
1. Developing online sales channels
Our brands are known and loved around the world. There is a huge opportunity to reach more potential customers through online channels including our own branded websites. The benefit of building an increasingly direct relationship with the end consumer allows us to continue to communicate after the first purchase, thus building a long term relationship with the customer. Increasingly we see potential customers searching for 'our brand names' when searching online for products within the categories we operate in. This affinity for our brands and what they stand for is an important point of difference that we can leverage further as we develop our web systems, data and analytics. We have continued to invest through 2021 in improving our website sales platforms and digital marketing assets. In the UK and US we have established web sales platforms for all our core brands. Website sales increased by 16% in 2021, building on the significant growth we achieved in 2020 when retail stores were shut for much of the year. On a two year basis, our own website sales are up 81%. For our two core markets in the UK and US, sales through all online channels (including third party retailer websites) increased to 50% for the first time (2020: 47%, 2019: 30%).
In addition, we have built extra warehouse capacity for online/drop ship order fulfilment that, for the UK, will allow us to ship approximately double the number of direct to consumer parcels per day in the second half of 2022.
We have an ongoing roadmap of development to further boost our online sales and digital marketing for all our brands. In 2022 we expect to launch new websites in the UK, building on the website re-platforming project we executed in the US in 2020. We are also working on improved CRM and launching Customer VIP club programmes in 2022.
2. Building new markets and geography
Our products are sold in more than 70 countries around the world, however, our three largest markets of the UK, US and South Korea account for 89% of all Group sales.
We restructured our international sales teams in 2020 with a focus on developing more sizeable rest of world markets over the next three to five years.
We are pleased to report early positive results with our rest of world sales growing by 27% in 2021 and we expect to see further strong growth in the next three years. In 2021, we have appointed a new distributor for all our brands in China and we are excited to work with them on developing new customers in this region. We have also seen good growth in 2021 in a number of other markets including Australia and Scandinavia.
3. New product launches
Developing and launching new products and extending existing ranges is a key strategic driver for sales growth. We have implemented new global processes for product development and launch and have a future pipeline of development going out two years.
In 2021 we managed to keep our product launch programmes on track despite ongoing disruption to supply chains and sales markets from Covid-19. This included a new Sophie Conran for Portmeirion tableware range, extensions to our ever popular Spode Christmas Tree range, a new Spode range: Creatures of Curiosity and new ranges for our Wax Lyrical and Nambé brands.
Part of our strategic focus in this area is to see an improved sales contribution from new product launches. In 2021, new products launched (within the last twelve months) generated over 10% of total Group sales. In 2022 we celebrate the 50th anniversary of Portmeirion Botanic Garden and will be launching new products under this range as well as substantial new launches across our other brands.
We continue to focus on changing and improving packaging formats for our products to enhance our customer proposition for online channels.
4. Leveraging our brands more effectively
Telling the story to the end consumer of what our brands and product ranges stand for, increasingly in online channels, represents a significant opportunity for the Group. We have increased resource, brand marketing and digital marketing spend over the past two years and this will continue to support our growth ambitions and allow us to reach more potential end customers on more occasions than ever before.
We are looking to leverage the Group's infrastructure more effectively across all our consumer brands including the more recent acquisitions: Wax Lyrical and Nambé.
In 2021, we have combined UK sales teams across our tableware brands and home fragrance division to allow more effective sales synergies.
Nambé brand sales increased by 23% to record a five year high despite ongoing disruption from Covid-19 to sales markets through increased distribution, including online and better stock availability.
Home fragrance sales, excluding hand sanitiser ranges (production started in 2020 in reaction to the pandemic), grew by 5% in 2021. Our Wax Lyrical brand has been impacted by Covid-19 enforced retail closures for much of 2020 and 2021, however, we expect to see a return to growth in 2022 as restrictions are lifted.
In addition, we now produce home fragrance products under our Sophie Conran for Portmeirion and Royal Worcester Wrendale Designs tableware ranges. In 2022, we also expect to launch home fragrance products as an extension to our hugely successful Portmeirion Botanic Garden range as part of our celebrations of Botanic Garden's 50th year.
All of our brands grew in 2021 and we are pleased to see the early and positive signs from our efforts to leverage our brands more effectively, with Spode and Pimpernel sales up 33% and 26% respectively on a two year basis.
In order to support our growth and to deliver higher operating margins, the Group has a clear plan to deliver increased production capacity, improved productivity, lower costs per unit and increased capabilities.
We have increased capital investment in our operations in the past 24 months. In our Stoke-on-Trent manufacturing facility we have designed new automation that will add capacity and lower costs and reliance on manual labour. Despite delays in final assembly of robotics due to the global shortage in silicon chips, a number of these projects went live late 2021 and early 2022. Further investments are in progress for 2022 and 2023. As well as delivering much increased levels of production output these investments will also support our goal of reducing our cost per unit by at least 10%.
In our home fragrance manufacturing site, in Cumbria, we completed the build of a new hand and body liquid production facility in the second half of 2021. This facility will add capacity for production of core existing ranges of reed diffusers and also allow the production and sales of hand and body liquid soaps for the first time.
The experience and skills of our operations and supply chain teams shone through 2021 as the business successfully coped with the immense disruption to global supply chains and container freight shipping. The fact that the business had a very strong Christmas trading period, resulting in a record sales year for the Group, is a testament to the immense efforts and experience of our teams.
We have a roadmap for increasing warehouse capacity for drop ship/online order fulfilment in both our key UK and US markets. The first phase of this – building a large mezzanine floor extension in our UK warehouse – was completed in Q4 2021 and will support expected online sales growth in 2022. In 2021, we continued to focus on improved procurement to drive efficiencies in spending. In the first half of the year we extended our long term energy hedging programme to Q1 2024, insulating the Group against the current volatility in energy prices.
16 March 2022